You've got mail!
For most of us, content and correct spelling are what we think about when sending a message. We rarely worry about how an email, voicemail, or letter gets delivered.  Almost 200 billion emails crisscross the globe every day, with very few of them lost along the way. When an email is sent it looks for the exact address of the receiver in DNS servers that act as the internet's address book system. The Internet Corporation for Assigned Names and Numbers (ICANN) works with companies, governments, and civil society to create protocols so that all devices from your computer to soil humidity sensors can connect to a truly global internet through these DNS servers. 

The International Telecommunication Union (ITU) helps to allow quick and automatic telephone connections across oceans through unified standards as fundamental as the length of a country code or subscriber number. 

The Universal Postal Union (UPU) has built an international postal framework that covers seemingly trivial things like the shape of post stamps to data systems that allow global parcel tracking. Communicating across the globe quickly and reliably with family, friends, and businesses is made possible through global standards with multilateral cooperation at their core.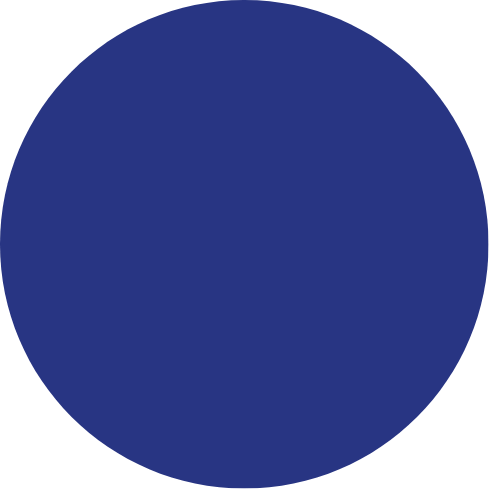 Know
more
A Vaccine's Long Road
Smallpox is the only disease to have been fully eradicated. This was achieved though the cooperative efforts of a global vaccination campaign. For many people getting a vaccine shot is something ordinary. But for people in vulnerable communities with weak healthcare systems or communities that have been threatened by an epidemic, it represents life-changing protection. Yet vaccines are expensive, difficult, and risky for producers to develop, so initiatives like the Coalition for Epidemic Preparedness Innovations (CEPI) bring together governments, foundations, researchers, and producers to fill in the gaps.

The World Health Organization (WHO) creates guidelines that support countries in the safe, effective, and swift development and approval of vaccines. Bringing these vaccines to vulnerable and remote communities is made possible through over 100 country programmes pioneered by the WHO and United Nations Children's Fund (UNICEF). International agencies and multilateral initiatives like the Global Vaccine Alliance (GAVI) are vital to bringing vaccines from labs to communities and have raised the coverage of essential vaccines for children from 20% in 1980 to 85% today.
Wash Your Hands, If You Can
It only takes 30 seconds, clean running water, soap, and a clean cloth to protect yourself against many infectious diseases. But 2 out of 5 people, including 900 million school children, do not have access to these basic hand washing facilities in their homes and schools.

The World Health Organization (WHO) leverages its expertise and data to work together with countries to create national water and sanitation plans to fill this gap in access. But even as UNICEF and other agencies implement these by building wells and latrines in vulnerable communities, only 15% of governments fully fund their national water plans. For each dollar of funding for safe water and sanitation the benefit to communities is estimated to be 5.5 times higher because of positive effects like reductions in child malnutrition and greater school attendance for girls. Between 1990 and 2015 the number of people without safe drinking water halved through multilateral programmes and initiatives like the Convention on the Protection and Use of Transboundary Watercourses.  Global cooperation has brought clean water and sanitation to millions and strengthened this first line of preventative defence against disease that many of us take for granted.
Drive Safe
Out of all the things that can change when crossing a border on a road trip, the shape and size of the road signs is rarely one of them. Recognisable and consistent road signs prevent confusion for families on holidays and truck drivers crossing continents.

Thanks to the Vienna Convention on Road Signs and Signals signed in 1968, a stop sign is universally recognisable. The cars and trucks crossing borders depend on multilateral agreements to allow them to be exported and imported across the world. The United Nations Economic Commission for Europe (UNECE) supports an international forum where technical regulations are developed for vehicle safety covering everything from fog lamp design, the placement of foot pedals, to rules for autonomous vehicles. These agreements bring greater safety for road users and reduce the barriers for vehicle imports and exports.
The Weekend
Much of our life is structured around the rhythm of the work week and the anticipation of the weekend. In most of the world weekends are Saturday to Sunday but weekends can vary between 1-3 days and start on Thursdays or on Sundays. There is even a weekend that is Friday and Sunday separately! While the 7-day week can be traced back 4,000 years to Babylon, the weekend as we know it is less than 100 years old. It was pushed by industrial workers and unions who unofficially took Mondays off because the religious Sunday holiday wasn't enough time to recuperate. As employers in the west expanded weekends to Saturdays they realised the additional rest made workers more productive and reliable.

The International Labour Organisation (ILO) sets the standards that have helped establish a minimum of a one-day weekend and a maximum of 48 hours of work per week. This has encouraged governments and employers to give workers more time to rest. Much like the back and forth between employers, workers, and governments that created the weekend, the ILO has – through its inclusion of these groups – helped ensure that weekends are a right for everyone.
Payment Accepted
Every time you use your credit card, whether in a store, online, at an ATM, or to pay for a dinner, a multilateral process is at work. ISO 8583 is the international standard issued by the International Organization for Standardization (ISO) and adopted worldwide to process card-based transactions between different networks, allowing your money to travel from your bank to your hands or to a merchant's bank account. The ISO is made up of national standardisation bodies that develop and then implement these international standards for financial transactions.

Sophisticated standardised financial communication systems like SWIFT which handles 33 million transactions per day, allow these transfers to take place. The trust that the banks and customers have in the system is built up through standards set by the ISO which give banks operating in different languages and settings the ability to interact.

For banks and regulators to understand and trust each other across borders, multilateral cooperation must fill in for national regulators. The Bank of International Settlements (BIS) keeps in common the principles that many regulators use to oversee the international financial infrastructure and use to reduce the risk of financial crises.  As the financial infrastructure allowing international payments expands access to remote places through mobile payments systems, multilateral cooperation continues to strengthen its stability and reach.
Saving for Good
While governments and international organizations are funding "green" and development programmes through initiatives like the Green Climate Fund, their investments are not enough to match the annual 1.5 trillion USD needed to reach climate targets.

To bring in the resources of private sector investors, like pension funds, to reach development and environmental targets, multilateral initiatives have pioneered green and social investments. Institutions like the Multilateral Investment Guarantee Agency reduce the risk for investors to support projects in fragile developing countries that have trouble funding solar energy plants and sustainable fertiliser factories. Globally the United Nations Development Programme (UNDP) and United Nations Environmental Programme (UNEP) have created principles that are leading the creation of standards which guide investors towards socially and environmentally conscious investing.

The work of these programmes and multilateral development banks has set the basis for the creation, fast growth, and increasing availability of green and social impact bonds. Multilateral cooperation fills in information and risk gaps to help people and companies use their investments in ways that contribute towards sustainable development.
Fasten Your Seatbelt
When booking flights most of us focus on flight time, number of transfers, inflight entertainment, and above all, the price. We rarely factor safety into our choice because technology and multilateral cooperation have reduced the risks and differences between countries. Commercial air travel is one of the safest forms of transport with chance of an accident being 2.8 per million departures, with accidents rarely injuring passengers.

Since 1944 the International Civil Aviation Organisation (ICAO) has been essential to the 10-fold reduction in the chance of dying on a flight compared to 40 years ago through establishing fundamental procedures like a common language and spelling for pilot communication. These Standards and Recommended Procedures (SARPs) cover almost every aspect of safety from landing systems, pilot fatigue, emergency locators, Unmanned Aerial Vehicles, to forecasts on 'space weather' that can disrupt radios and GPS systems. All of this simplifies the choice of your next booking because the safety of flying has doubled every decade as technology and the implementation of SARPs by countries and airlines has improved.
Does your Mozzarella speak Italian?
When shopping at the supermarket, being sure that a specific regional product comes from its original geographical area can be difficult given how much choice there is in the crowded global marketplace. Thanks to the Lisbon Agreement for the Protection of Appellations of Origin and their International Registration, the World Intellectual Property Organization (WIPO) protects the appellations of origin of more than 1100 unique products that have a strong link with their place of origin. These offer consumers an additional guarantee of quality, authenticity, and traceability for products including wine, fruit, tea, coffee, pottery, glass, and textiles.

For example, for a mozzarella to receive the di Bufala Campana label or appellation, it has to be produced in the Campania region of Italy and meet the traditional production requirements, under the supervision of the Consorzio di Tutela Mozzarella di Bufala Campana DOP. In the same way, a Darjeeling tea can enter the market with this name only if cultivated in the tea gardens of the Indian region of Darjeeling and produced according to its geographical indications standards.With the Geneva Act of the Lisbon Agreement entering into force in February 2020, both appellation of origins and geographical indications are now part of an effective international system of registration and protection.
Vegetables and Multilateral Cooperation
Do you know that our vegetables are related to multilateral cooperation? Most of the vegetables and fruits found in supermarkets go through quality checks that determine if they are good enough to buy directly, used for juices, or for recycling.

The United Nations through one of its regional commissions, the Economic Commission for Europe (UNECE), works with producers to create internationally used standards for agricultural exports like fresh fruit, vegetables, dry and dried produce, seeds, potatoes, meat, cut flowers, and eggs.

Why are these standards important? They encourage high-quality production, raise profitability for producers, simplify trade through clear quality standards for contracts, and protect consumers. The standards build a common trading language and open new export opportunities for producers. The work of institutions like the UNECE allows your local grocery to safely and reliably source fresh products from around the world ranging from smoked salmon to kiwis.
Multilateral Cooperation and our Deodorant
Many of us start the day using hairspray, shaving cream, or deodorant. Did you know that all of these are connected to one of the most successful multilateral initiatives?

In the 1970s scientists started studying the effects of an accumulation of certain gases in the atmosphere's stratospheric ozone layer. Chlorofluorocarbon gases (CFCs) used in aerosol cans and refrigerators were identified as the main cause of the 'ozone hole'. The dangers of increased UV radiation to human and animal health posed by ozone depletion led to the international community coordinating a response through the Vienna Convention for the Protection of the Ozone in 1985.

This convention aims to promote cooperation through the exchange of information on the effects of human activities on the ozone layer and measures to prevent further harm to the ozone layer. The Vienna Convention was complemented by the Montreal Protocol in 1987 which controls the production and consumption of specific chemicals, particularly CFCs. To help states achieve their obligations to eliminate the use of these chemicals a multilateral fund was established to provide financial assistance to developing countries. With the successful phase out of CFCs in 2010 our hairspray, shaving cream, or deodorant aerosols cans are safe for the ozone layer.
Protecting Inventions
Can you guess what Google, Segway, translucent concrete, or Magnetic Resonance Imaging have in common? All these inventions have passed through the multilateral Patent Cooperation Treaty (PCT) system, which is administered by the WIPO, the UN agency for intellectual property services, policy, information, and cooperation.

A patent is a private right granted by a government authority which ensures that an inventor can control the commercial use of their invention. It has legal status only in the country or region in which it is granted. This means that inventors or companies that want to protect their technology in foreign markets need to seek patent protection for their new technologies in those countries.

The PCT has since 1978 facilitated this procedure and has revolutionized the way patent protection is sought in countries around the world. The PCT makes it possible to seek patent protection for an invention simultaneously in the more than 150 contracting states by filing a single "international" patent application instead of filing several separate national or regional patent applications. In an interconnected world, the PCT can be used by international companies, small and medium sized enterprises, research institutions, universities, and individual inventors to protect their intellectual property.
Academic mobility and Recognition of Diplomas
Have you ever dreamed of studying in East Asia even if you are an ocean away in Central America? To allow students travel across the globe, students' academic credentials must be mutually recognized and accepted across countries.

Through a number of conventions, the United Nations Educational, Social, and Cultural Organisation (UNESCO) has been working for over 30 years with other international institutions to coordinate efforts to recognize educational credentials and provide an efficient framework for the recognition of degrees worldwide, allowing and protecting the exchange of foreign students and young professionals.

After 8 years of work in November 2019, around 150 Member States adopted the Global Convention on the Recognition of Higher Education Qualifications. The convention supports international education norms through recognising qualifications for individuals without proper documentation (refugees and displaced persons), enhancing the promotion of international cooperation in higher education, and facilitating knowledge and skills transfer across country borders.