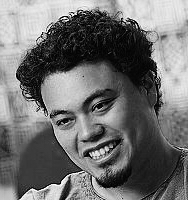 Leonardo Moretti Sakamoto is a Brazilian journalist, doctor in political science, and a professor of journalism at the Catholic University of São Paulo. He has covered armed conflicts and human rights abuses in many countries, including East Timor, Angola and Pakistan.
Sakamoto is a representative of the non-governmental Organization Réporter Brasil on the National Commission for the Eradication of Slave Labour, and an advisor to the United Nations Fund on Contemporary Forms of Slavery. Réporter Brasil and Sakamoto are both partners of the International Labour Organization in the effort to combat forced labour.
He is a supporter of the 50 for Freedom campaign to fight modern slavery and updates his blog daily with posts on human rights through the popular Brazilian UOL portal (available in Portuguese).