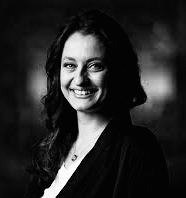 Şafak Pavey is known for her international work in the field of human rights, humanitarian aid and peace-building. Her rich background includes international civil service, activism and journalism.
Between 2003 and 2010, Pavey worked for the United Nations High Commissioner for Refugees both at the HQ and on humanitarian missions in the Middle East, Southwest Asia and Central Europe. She has also worked as a peace activist in a number of conflict areas, including Afghanistan.
Pavey became the first disabled female member of the Turkish Parliament in 2011, and is also a member of the United Nations Committee on the Rights of Persons with Disabilities.
In 2012, Pavey was honored with the International Women of Courage Award by the United States Department of State.