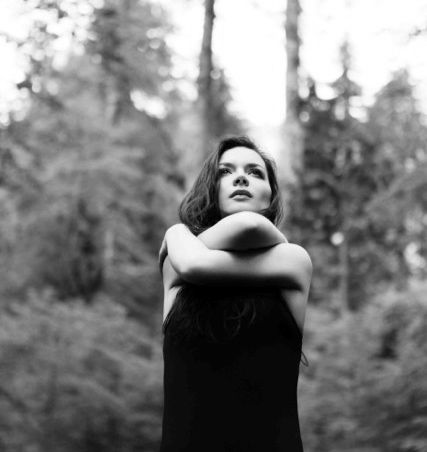 Born in Tirana, Albania, in 1981 in an artist family, Elina Duni took her first steps on stage as a singer at the age of five, when she began studying the violin. From 1986 to 1991, she participated in several children's festivals and sang for the National Albanian Radio and Television. She arrived in Switzerland in 1992 and studied piano at the Conservatoire de Musique de Genève.
Between 2000 and 2004, she composed, played, gave several jazz concerts in Albania together with the pianist Gentian Rushi and acted in various plays in Switzerland and Albania. Together with José Luis "Sarten" Asaresi, she established the band «Extrangers in the Noise». She was awarded a «Special Jury Prize» in Tirana in 2005 for the CD Lakuriq, with the band «Retrovizorja» from Prishtina, Kosovo.

Between 2004 and 2008, she studied singing and composition at the Hochschule der Künste Bern, in the jazz department. During this period, she created the Elina Duni Quartet with Colin Vallon on piano, Patrice Moret on double bass and Norbert Pfammatter on drums – returning to a combination of Balkan folk songs and jazz. In 2007 she won the prize «Friedl Wald».

Since 2008, she has released other albums to public acclaim , including on legendary jazz label ECM, performed all over Europe and received various prizes, as did the Elina Duni Quartet which was awarded the Pro Helvetia "Priority Jazz Encouragement 2010-2012".